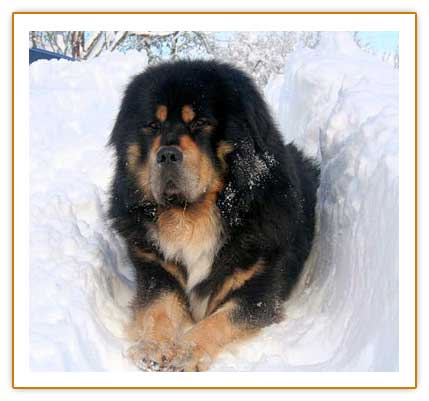 Falco of Temple Garuda
Shang-Hai's Yankee Doodle x CH Jumoke Garuda v. Altnaharra
DOB January 16, 2006
OFA :: Hips - Good :: Elbows - Normal
And, finally, we come to our handsome Falco of Temple Garuda, the finishing touch that makes our dog family complete. After a lot of research, we decided to work with the breeders at the esteemed Italian kennel, Temple Garuda. Breeders Francesco and Eli understood our need for a new male TM that would, hopefully, benefit our small kennel. They agreed to let us have this boy with his lovely markings and great movement from their Jumoke/Yankee breeding.
On January 16th our new pup was born and we were able to travel to Italy to pick him up when he was ready to come home. We had a wonderful visiting but, before we knew it, it was time to accompany our little boy on his journey to the States. Upon his arrival Falco immediately made himself right at home. As if he had been here all along, each of the girls welcomed and accepted him with lots of kisses. He and our female pup, Tanka, are fast friends and spend lots of time romping together. This mellow pup adores children and he has the sweetest way of watching the world.
We are grateful to Francesco and Eli at Temple Garuda for allowing us to choose this Tibetan Mastiff boy.
Photos